Petrochemical, Oil and Gas
First Class Control System Integrator
Integrated Solutions for Petrochemical, Oil & Gas industries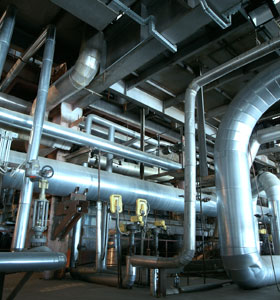 Since 1996, QDS Systems has provided control and information system solutions to the petrochemical, oil & gas industries. With our lean systems engineering capability and broad knowledge of industrial automation, we have packaged systems for the industry that include design, fabrication, integration, installation, commissioning and maintenance. Systems have included communication networks, radio systems, power systems equipment, variable speed drives as well as UL-508A and 698A control panels and instrumentation for a turnkey solution.

Because QDS Systems is a licensed professional engineering firm and a licensed electrical contractor, we can offer our clients more than just technical integration skills. We aim to develop a deep understanding of the industries and clients we serve, thereby determining how each client can be served to a higher standard and working to deliver to that standard.
QDS Systems is a broadly experienced control and information systems integrator offering:
Project/installation management
Control, instrumentation and related power systems engineering design
DCS/PLC/HMI design and configuration
UL-508A / 698A control panels
All types of variable speed drive systems
SCADA and wide-area telemetry systems
Data logging and reporting systems
Communication network design
Support for DeviceNet, Profibus, ControlNet, Ethernet, Fieldbus, Modbus
System commissioning
Operator and maintenance training
Commitment to a higher standard as Louisiana's only CSIA Certified integrator for the past 12 years
Call to action BLock
Look to QDS Systems for integrated systems that control, monitor and report on processes, for automation systems that enhance oil and gas recovery processes, and control systems that help meet regulatory requirements. Our goal is to solve our client's problems – simplifying operations, renewing systems, reducing costs, or expanding production – with solutions tailored to the needs of each client.

Our client's have told us that they have particularly valued our support. QDS Systems has supported our installed based of control systems throughout their system life cycle, which can last more than 20 years. It is not uncommon for clients to ask us to become a general resource for their plant-wide control, instrumentation and drive systems troubleshooting needs. With our maintenance service contracts and 24-hour engineering-level emergency callout service, we offer control system support that is second to none.