Industrial Automation Support
For a Quality Solution
On-call Troubleshooting and Automation Solutions for Industrial Companies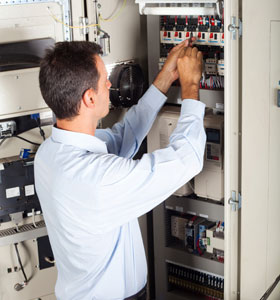 Reduce your company's downtime with trusted industrial automation support from the QDS Systems team of experts. Our team of experienced industrial automation engineers (on call 24/7) quickly and reliably provides solutions to production problems. Backed by a proven industrial services organization, QDS Systems offers visible industrial grade support to businesses looking for control and instrumentation system support resources.

Our Louisiana-based field support service personnel have expertise dealing with control system design, engineering and implementation, IT system architecture, SCADA implementation, and programming. Whether it's hardware replacement, security reconfiguration, or troubleshooting for industrial communications and programming, QDS Systems is your one-stop industrial automation support company in the Gulf South region.
Our on-site and full-time industrial automation support services include:
control system design, engineering, and implementation
IT system architecture expertise
large-scale telemetry SCADA implementations
DCS/PAC/PLC configuration, and
HMI/OIP interface programming.
Call to Action Block
The professional engineers at QDS Systems have experience identifying the source of complex control system problems, resolving wired and wireless system communications problems, analyzing and correcting process drive system faults and improving the functionality of DCS, SCADA, PAC, PLC and HMI systems.

QDS Systems has been troubleshooting and providing long-term 24/7 support to our many industrial clients since 1996. Our trusted and reliable industrial automation support helps our clients enhance system reliability, improve safety outcomes, and reduce errors and downtime.