QDS Systems Certifications
Trust that the products and services we provide meet high standards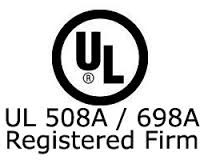 At QDS Systems we are confident about the quality of the products and services we provide and we want our customers to be confident as well. That's why we set our company apart from others by striving to meet high certification standards.
Achieving UL (Underwriter Laboratory) 508A and 698A certifications as well as certification from the Control System Integrators Association (CSIA) demonstrates that QDS Systems has the capability, experience and know-how to safely deliver projects on time and on budget employing best practices. Our customers can be sure that CSIA and UL certification means we'll be continue to meet their future growth needs.
Being certified by UL assures that our panels are built to UL standards, employing all UL-tested components and that panels and enclosed drives meet UL's safe electrical standards for construction. To maintain certification, UL certified shops are subject to quarterly un-announced audits by local UL inspectors.
Here is what our customers can expect from QDS Systems:
professionalism
safety
integrity
excellence, and
value
text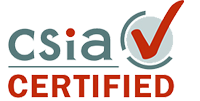 CSIA certified companies must pass an independent and extensive third-party audit every three years on specific criteria spanning all aspects of business and project management processes, procedures and performance contained in the CSIA Landmark Best Practices and Benchmarks Guidelines Manual. QDS Systems has maintained CSIA Certified integrator status since 2003.
The CSIA Certification process goes well beyond the ISO-9000 requirement of documenting all procedures within your business and demonstrating adherence to those procedures. CSIA Certification is system integrator specific judged against an extensive written guide of the best industry practices compiled by the world's leading system integration firms. This means that CSIA Certification provides a check not only that procedures are in place and being followed, but that all of the correct procedures are in place and being followed to be a world class control and information systems integrator.