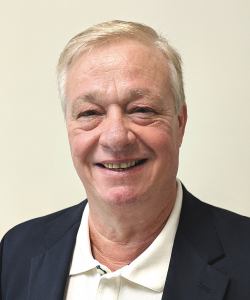 Serwan brings more than 30 years of sales experience to process control systems company
BATON ROUGE, LA October 31, 2018—QDS Systems, a collaborative robotic systems integrator with more than 25 years in process control and drive system integration, today announced the hiring of Randy Serwan as sales manager. Serwan brings extensive sales expertise practiced across a variety of industrial service companies and product-driven organizations. In his new role, Serwan is charged with building and growing the sales team in order to support the continued growth of QDS into new markets and industries.
"Randy is an excellent addition to our leadership team at QDS Systems," said Stan Prutz, President and CEO, QDS Systems. "The experience and relationships he has developed over the last three decades, especially in the petrochemical/refining, pulp & paper, and power and utility markets, brings an unparalleled level of expertise to our business and the clients we serve."
Serwan's experience encompasses sales management as well as strategic account management and contract negotiation. Prior to joining QDS, he served as a Sales Manager for Rain for Rent, a leading provider of temporary liquid handling solutions for projects ranging from flood relief to construction site dewatering, sewer bypasses and industrial plant turnarounds. Serwan also served as an area manager for Rust Specialty Chemicals and Betz Industrial.
"I am excited to join QDS Systems during this exciting time of growth and opportunity for our systems integration operations," says Serwan. "I look forward to leveraging my passion for the industrial industry alongside my sales expertise to grow relationships with QDS Systems' current and potential clients."
In addition to his sales roles, Serwan is a current member of the Process Cooling Technology Institute (CTI) as well as the National Petroleum Refiners Association (NPRA), Pulp & Paper Association (TAPPI), the Louisiana Chemical Industry Association (LCIA), and adviser for the PEERS / IBBC Paper Industry. For more information about QDS Systems, visit https://qdssystems.com.